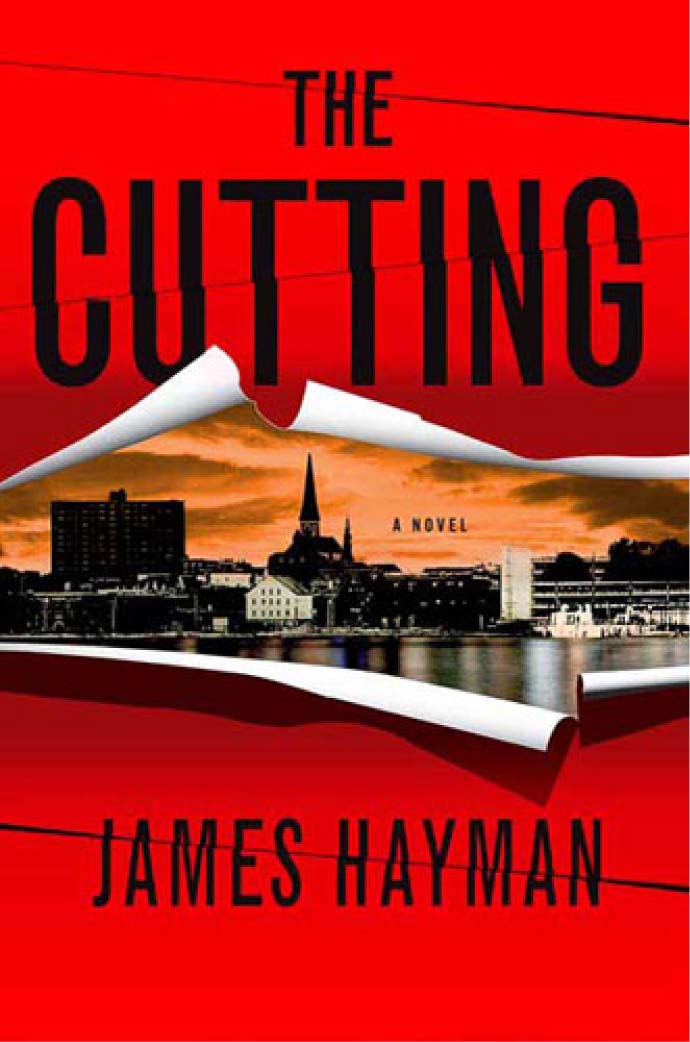 I am so excited to be able to host James Hayman today on his blog tour. I have loved reading
The Cutting
and am anxious to share it with you.

Someone is Stealing the Hearts of Beautiful Young Women.
NYPD homicide detective Mike McCabe left New York for Maine to escape his own dark past and to find a refuge from the violence of the big city for himself and his teenaged daughter, but on the fog-shrouded, cobblestone streets of Portland he finds far more than he bargained for.
On a warm September evening the mutilated body of Katie Dubois, a pretty high school soccer star, turns up, dumped in a Portland scrap yard. Her heart has been neatly and expertly cut from her body. The same day Lucinda Cassidy, a young Portland business-woman and competitive runner, disappears during her morning jog.
Soon other bodies turn up. All young, all blond, all athletes. Very quickly McCabe discovers he's on the trail of no ordinary killer. Rather his prey is a brilliant, psychopathic surgeon who kills in a bizarre way to satisfy his own strange and frightening desires.
McCabe knows he has to move fast. He has less than one week to find the killer before Cassidy dies and Casey, McCabe's own daughter is threatened.
He also knows the clock is ticking.
James Hayman's
The Cutting
may well be one of my favorite books ever read. This is in part due to my favor of the genre, but largely a result of the skillful delivery of such a well-crafted story. The book draws you in from the first pages and doesn't allow you to escape. Even on the occasions I was able to put the book down, the story continued to run through my mind until resolution was found on the last pages of the novel. There is enough of a story to draw you in and keep you going, but not so much that you get lost in the details. The plot itself is an amazing creation. I urge all readers to take the opportunity to read
The Cutting
. It will capture you and draw you in.
Buy it here at Amazon.com.